Marrillia Environmental is Your Place for Waste.
Marrillia Environmental is a convenient stop to drop off your *unwanted waste and purchase quality mulch, screened top soil and other landscaping products. Our citizens area offers access for anyone to drop off *unwanted waste/trash. Our facility features a convenient and quick drop off area.
Marrillia Environmental's Products & Services Offered:
Waste Drop Off
Mulch (3 different types of mulch: Black, brown and undyed. Mulch is sold by the scoop – 1 Cubic Yard)
Top Soil (Screened Top Sil sold by the scoop – 1 Cubic Yard)
Compost
Dropoff Dumpster Service (Roll-off Dumpsters)
Other Landscaping Needs Materials
Recycling Services (see below)
Clean Wood Recycling:
Marrillia Environmental has the only permitted Air Curtain burner in the state of Kentucky. The Air Curtain Burner is a pollution control device that is a cleaner alternative to opening burning. The device is able to burn clean wood, which provides ash that we screen and mix back into our topsoil. Making this process 99.9% recyclable.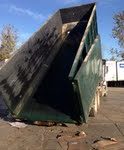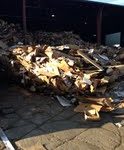 Cardboard and Metal Recycling:
We are also happy to say that we recycle cardboard and metal at this facility.
Here at Marrillia Environmental we are trying to help stay clean and GREEN!!!!
*We do not accept: batteries, tires, asbestos, paint, pesticides, insecticides, hazardous waste, contaminated soil, and anything containing Mercury or Freon.
10 yard
12 feet long / 4 feet tall / 8 feet wide
20 yard
22 feet long / 4.5 feet tall / 8 feet wide
30 yard
22 feet long / 6 feet tall / 8 feet wide